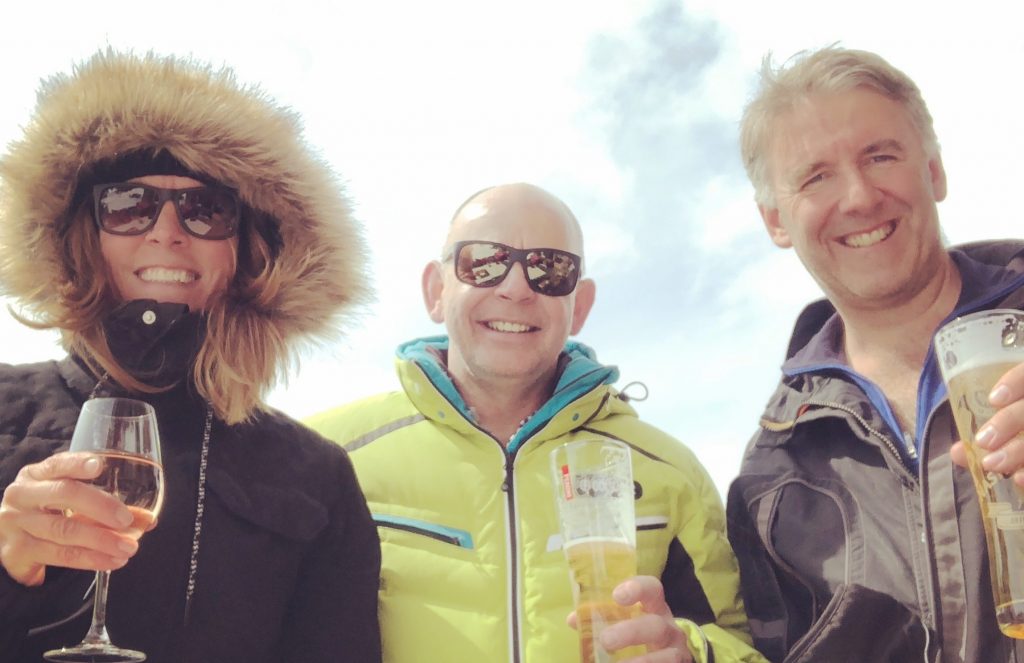 Black Diamond Lodge is one of the largest chalets in the region taking four years to build.  The design is bespoke and the brain child of Richard Wells, Peter Duke, Rachel Duke and a team of builders.  
All bedrooms and suites are individually appointed.  Each has a very large private balcony from which guests are able to take in the views of the Isere valley and surrounding mountain areas including the Mont Pourri and Aquile Rouge peaks.
Inside Black Diamond you will find some interesting architectural features like the original wooden archway (with the Emperor's Seal) into the bar. The interior and its furnishings are modern and masculine in design with the use of a warm colour palate, dark wood, slate, granite, wrought iron and large stone fireplaces (six in total) used throughout.
The Black Diamond Bar and Restaurant has achieved humbling reviews since opening (Perfect Sainte Foy Chalet Holidays). Both the bar and restaurant menus include contemporary choices that cater to many different dietary preferences and tastes. In a short period of time all of those who have worked for Black Diamond are proud of her achievements.
During the winter season Black Diamond Bar is opened every day from 4pm and serves a variety of soft drinks, coffees, hot chocolates, beer and wine. The bar features great music at all times of day and holds après ski live music nights.
You will find us on Trip Advisor, Facebook, Twitter, Google Plus, www.blackdiamondsaintefoy.com and at the bottom of la Bataillette piste.