Black Diamond Bar and Restaurant Summer
Join the Black Diamond Lodge team for some well-deserved summer fun. We are open for drinks and dinner on the outdoor bar and sunset terrace or inside the bar during inclement weather.
South-Facing Black Diamond Bar and Restaurant offers a selection of soft drinks, beers, wines, gin, summer cocktails and a classic summer menu. Our bar area features both indoor and outdoor seating areas with stunning views of Mont Pourri and surrounding peaks.
---
Black Diamond Evening Menu QR Code
Our menu does change nightly – so for an up to date menu selection please use this QR code.  Simply point your phone camera at this code and our menu will open up on your phone.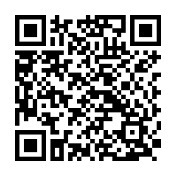 Sample Summer Menu
BDL Summer Salad
Lettuce, Tomato, Cucumber, Red Pepper, Red Onion (V, DF, GF)
Add Chicken  / Add Salmon Fillet
BDL Bacon Cheese Burger
Lettuce, Tomato, Chips, Salad (GF avail)
Roasted Salmon on Nicoise Salad (GF, DF)
Pesto dressing (GF, DF)
Beer Battered Cod & Chips
Mushy Peas or Salad
Thai Red Curry with Rice (GF)
Vegetarian/Vegan  / Chicken  / Prawns
Chicken Brochette (GF avail)
Salad, Honey Mustard Dressing, Croutons
Entrecote (GF, DF)
Hand Cut Chips, Salad
Side Dishes
Chips / Onion Rings / Salad
Sample Children's Menu
(suitable for children with lighter appetites)
2 Courses

Main Course only / Dessert only

Chicken Nuggets chips peas or Beans 
Pasta with tomato sauce or Plain Pasta
Fish & chips 
Beef Burger chips and beans
Roast Chicken plain rice Carrot, cucumber Sticks
Mini Baked potatoes with beans and cheese
Kids 90g Steak and chips
Baked Macaroni cheese
Cheese and Ham Mini Pizza

Children's Desserts
Ice-Cream: Vanilla, Chocolate or Strawberry  
Sorbet: Strawberry or Raspberry
Chocolate Brownie Vanilla Ice-cream
Fresh fruit Salad
Fruit Yoghurts/Greek Yoghurt and Honey 
Mango Mousse
---
Dinner Reservations
We are now taking table reservations for summer dining (subject to Covid restrictions). Please reserve your evening table with us at reservations@blackdiamondlodge.com or +33 (0)479 08 33 07.  Alternatively send us message to our Facebook page.
Read all about us on Trip Advisor too!
When requesting a table reservation – please indicate your preferred dining time, the number of adults and the number of children who will be dining with you.
Finding Black Diamond Bar and Restaurant